Web Design and Software IT Support
Web Design
Our sister company, One Click, design and build responsive, engaging and interactive websites that deliver results. Trusted by firms across West Yorkshire, the Halifax-based team have built over 150 websites, with prices from just £395. The responsive, mobile-friendly websites are optimised and refined for Google rankings (SEO), and include easy-to-use drag-and-drop editing tools to allow your team to easily make changes. 
Working closely to precisely understand what you're wanting to achieve with your new site, the One Click team of designers work to build sites with your choice of themes and colours, with a suite of features including contact forms, newsletter sign-ups, image and video galleries and product portfolios. 
As standard, all sites include a .co.uk or .com address (i.e. www.yourcompany.com), and we'll set up and monitor the security of your site. With Office 365, you'll benefit from custom e-mail addresses (i.e. [email protected]) – accessed through the Outlook app on your mobile phone or computer.
All sites are integrated with social media (Facebook, Twitter and Instagram) – enabling increased exposure to connect, promote and grow your business with new customers.
Find out more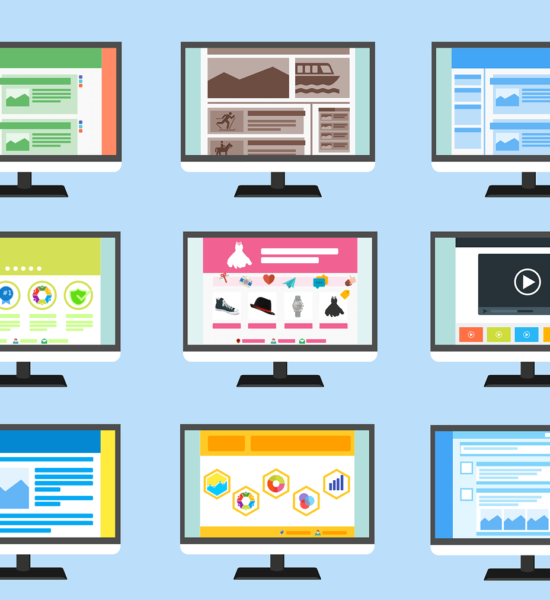 eCommerce
Our eCommerce sites can be set up and built in just five days, and provide your business with powerful tools to start, move or expand your business online, including:
Your own branded eCommerce site, with custom-built designs and your choice of colours, layouts and content
Secure checkout and end-to-end integration with payment partners, including Sage Pay and Apple Pay
Inventory management, with straightforward uploading of products, automatic stock control alerts and product variations (i.e. colours, size, weight)
Customer profiles, providing insights order history and their shopping habits at a glance
Mobile app, allowing you to manage your shop, track and oversee orders and manage inventory on-the-go.
Find out more
Software support
Our knowledge and experience spans across IT and Communications, meaning we can assist with and expertly manage a range of projects, including installations, upgrades, migrations or just day-to-day software support. This includes:
Windows Server and network upgrades, including resolving issues with freezing and poor performance, or migrating to new hardware. In 2020, our team successfully completed over 50 server migrations, with minimal downtime and all work completed out-of-hours.
Routine server management, including Active Directory user changes, monthly maintenance and security updates. We support Windows Server 2008 onwards, alongside Small Business Server and MultiPoint Server.
IT User training, including staff training for Microsoft Office, Sage and Windows. This includes drop-in training sessions, or fully-managed training programmes tailored according to ability and existing skill-sets. All tutoring is completed by our in-house DBS-checked PTLLS-qualified Adult Learning Tutor.
Support with Sage, including Sage 50, Sage Cloud Payroll, Sage Accounts, alongside upgrades, feature implementation and user-training.