Welcome to Urban IT Support
Award-winning Pay-Monthly or Pay-as-you-go IT Support for Small & Medium sized businesses and schools.
Urban provide highly-efficient IT Support, Telecoms, Cyber Security & Software support across West Yorkshire – covering Halifax, Bradford, Leeds & Huddersfield.
Fully managed IT Support
Through our Managed IT Support Contracts, you benefit from a single-point of contact for the whole of IT – ranging from simply needing a new laptop setting up or a computer needing a repair, through to an entire infrastructure upgrade or server installation. Alongside this, we'll support your business with a long-term IT strategy – identifying ways in which technology can boost productivity, save costs, and support your business to grow. 

Our low overheads and locality mean we offer a more personalised, affordable and bespoke service – with work undertaken by a Microsoft Certified Professional. Likewise, we can put you in touch with some of our existing clients directly – so don't just take our word for it!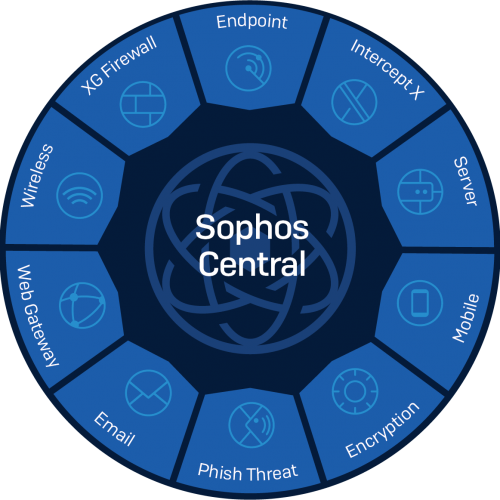 We're specialists in cyber-security
We're Sophos partners – meaning you benefit from first-class business security products, including anti-virus, encryption and mobile device security at highly competitive prices. Through centralised management in Sophos Central, you can manage and view the security status of computers, servers, e-mails and mobile devices – and view, at a glance, how secure your computer network is.
You'll also have access to InterceptX, one of the most powerful anti-ransomware platforms – which works to anticipate and stop threats before they take hold – giving you unparalleled protection.
And, like with all of our products and services, we'll explain this in straight-forward, plain English – meaning you clearly understand how secure your business is just as much as we do.
Why choose Urban?
✓  One point of contact for all IT needs: From needing a new laptop, through to needing a screen replacing or server fixing – giving you the services of an internal IT department at a fraction of the cost.
✓  Access to highly qualified, DBS checked personnel: With industry-standard qualifications, and years of experience within the business and education sectors, we are experts in what we do – providing re-assurance that the best staff are on-hand when you need us.
✓  Dedicated support available 24 hours a day, 7 days a week: With our remote support tools, we can speedily connect on and resolve faults as soon as they are reported – regardless of the time of day.
✓  Access to discounted IT equipment and services: In addition to supporting and maintaining your network, we can also supply IT equipment, hardware and software (including Office 365) at significantly reduced prices.
Testimonials
Don't just take our word for it – see what our existing customers are saying. If you want to speak to our existing clients directly, please let us know and we'll put you in contact.
We've been using Urban for our computer and network support for around four years. In that time, we've grown from a small business with ten computers, through to a multi-site organisation with over a hundred. The speed and knowledge that I can turn to one contact for anything to do with IT is what re-assures me the most – we often have critical issues that need resolving ASAP, so need a company that provides that round-the-clock support. Likewise, we need re-assurance that our systems are secure (especially with GDPR), so the fact that we can get Sophos Security through Urban is a bonus. I'm happy to have a chat with anyone considering them – we literally wouldn't use anyone else!
June 2017
We're a healthcare company based in Calderdale, and we came to Urban for IT Support five years ago as our old supplier simply wasn't cutting it. We deal with a lot of sensitive information and data, so need an organisation that we can trust to deliver a reliable and secure IT network. I literally can't remember the last time we had downtime, but when it does happen, they're always efficient at dealing with problems straight away if needed. We needed an IT company that doesn't just sit on the side – we wanted someone that actually understands our business and recommends new IT systems and solutions that makes our organisation more efficient. One recent example is Office 365 e-mail and online cloud storage, which Urban project managed and delivered for us on-time and on-budget.
February 2018